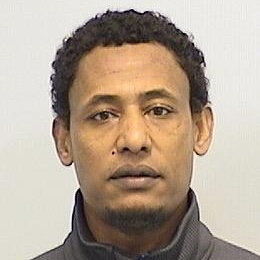 Mohammed Abda
Hello! I'm Mohammed Abda, and my passion for Healthcare Information Technology (Health IT) is driven by my unwavering commitment to making a positive impact in the healthcare industry.
I'm currently pursuing a specialized education in Public Health Information Technology through a unique program offered jointly by Howard University and the University of District of Columbia. This distinctive educational experience equips me with a strong foundation in public health principles and the technical expertise required for Health IT. It's more than just learning; it's a transformative journey that perfectly aligns with my passion.
As a member of the HIMSS NCA Chapter, I actively engage with professionals who share my dedication to advancing healthcare through technology. This connection allows me to stay at the forefront of industry trends and continually expand my knowledge.
With over 9 years of experience in IT Operations and Network Support, I bring a wealth of expertise that uniquely positions me for success in the Health IT realm. My specialized knowledge in datacenter operations and network security, coupled with a deep understanding of the healthcare landscape, allows me to bridge the gap between technology and healthcare.
I've been responsible for configuring, managing, and troubleshooting routers, switches, firewalls, and various other network devices, with a meticulous focus on security and compliance. This experience directly aligns with the critical data protection needs of the healthcare sector.
What sets me apart is my commitment to the healthcare industry's mission and the innate problem-solving ability I've honed over the years. I understand the complexity of healthcare systems and am dedicated to providing effective solutions to the unique technical challenges they present.
My meticulous documentation and organizational skills ensure that stakeholders in healthcare have transparent and efficient communication processes in place, ultimately benefiting patient care.
My career certifications, which include AWS Certified Solutions Architect - Associate, Google Project Management Certificate, Microsoft Certified: Security Operations Analyst Associate, and many more, underscore my dedication to delivering excellence in Health IT.
In healthcare, reliability, resourcefulness, and teamwork are not just values; they're the cornerstones of effective care delivery. I am driven by the desire to leverage my skills and experience to enhance IT operations and network support in healthcare. Let's connect and explore opportunities to collaborate and innovate in the dynamic world of Health IT.