University of the District of Columbia
The only public university in the nation's capital and the only exclusively urban land-grant university in the United States, the University of the District of Columbia (UDC) is a historically Black university committed to a broad mission of education, research and community service. Established by abolitionist Myrtilla Miner in 1851, UDC offers workforce training, professional certification and more than 80 undergraduate and graduate degrees designed to create opportunities for student success. The University is comprised of a Community College and Division of Workforce Development and Lifelong Learning; School of Engineering and Applied Sciences; School of Business and Public Administration; College of Arts and Sciences, College of Agriculture, Urban Sustainability and Environmental Sciences and the David A. Clarke School of Law. Learn more at udc.edu.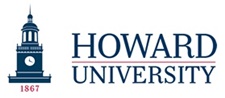 Howard University
Founded in 1867, Howard University is a private research university comprised of 13 schools and colleges. Students pursue studies in more than 140 areas leading to undergraduate, graduate and professional degrees. To date, Howard has awarded more than 120,000 degrees in the arts, the sciences, and the humanities, and more on-campus African-American Ph.D. recipients than any other university in the United States. The historic main campus sits on a hilltop in Northwest Washington blocks from the storied U Street and Howard Theatre. We are two miles from the U.S. Capitol where many students intern, and scores of alumni shape national and foreign policy.
District of Columbia Primary Care Association (DCPCA)
DCPCA is a 25-year-old organization that works to create healthier communities through advocacy and the development of the infrastructure to support a high quality, equitable, integrated health care system that gives every DC resident a fair shot at a full and healthy life.
Strategic Priorities:
Sustain health centers by providing technical and operational support,
Support health centers in achieving sustainable funding models,
Transform DC care delivery by supporting movement towards value-based payment through population health analytics, HIT innovation , and practice transformation.
Build cross-continuum stakeholder relationships to deliver whole-person care, via integrated care models and community-oriented partnerships.
Advance racial and health equity by supporting system transformation to address social determinants of health and health related social needs.

CRISP
DCCRISP DC is the designated health information exchange (HIE) serving the District of Columbia.
A Health Information Exchange, or HIE, is a way of sharing health information among participating doctors' offices, hospitals, care coordinators, labs, radiology centers, community-based organizations, managed care organizations and other healthcare providers through secure, electronic means.
The CRISP DC HIE is a way of instantly sharing health and social determinants information among doctors' offices, hospitals, labs, radiology centers, community-based organizations and other healthcare entities.
CRISP's main goal is to deliver the right health information to the right place at the right time to enable safe, timely, effective, equitable, and patient-centered care. CRISP is committed to ensuring that District partners are securely sharing data to facilitate better patient care, reduce costs, and improve overall health outcomes.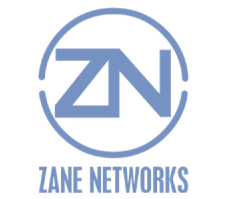 Zane Networks
Zane Networks was founded by Alexandra Jellerette, MA, and Luigi Leblanc, MPH, in 2000. Zane Networks is a District Certified Business Enterprise (CBE) designated company, an Economically Disadvantaged Woman-Owned Small Business (EDWOSB), Minority Business Enterprise (MBE), and a Management Service Organization (MSO) certified by Maryland Health Care Commission (MHCC). We are also nationally certified by the Electronic Healthcare Network Accreditation Commission (EHNAC). EHNAC certifies that healthcare organizations have the processes and infrastructure in place so that protected health information is stored, accessed, and/or transmitted in a private and secure manner.
Zane Networks has contracted with over 24 different government entities, including DC Healthcare Finance; Maryland Healthcare Commission; Centers for Medicare and Medicaid Services (CMS); U.S. Departments of Defense (DOD) (Ft. Belvoir Community Hospital, and Ft. Meade's Kimbrough Care Clinic), Health and Human Services (HHS) and Department of Transportation (DOT); 35 non-profit organizations, associations and educational institutions and over 500 practices, hospitals and clinics.