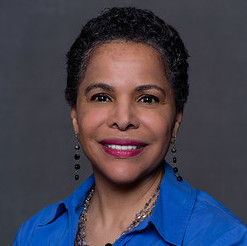 Cheryl A. Ford, DrPH
ATHOS 1 LLC
Dr. Ford is the CEO of ATHOS 1 LLC, a Health IT consulting firm she founded after recently retiring as a CAPTAIN in the United States Public Health Service (USPHS) Commissioned Corps. Dr. Ford brings 25+ years of healthcare operations and health informatics expertise spanning HHS, DOD, and the private sector.
Over the past ten years, she served as a Senior Technical Advisor at the Food and Drug Administration (FDA) Center for Drug Evaluation and
Research (CDER) leading innovation projects enabling access to and analysis of data for supporting the FDA's regulatory review processes and policy decisions. This included serving as a subject expert on CDER's Opioids Governance Board providing leadership and coordination of informatics activities for developing and implementing a national, enterprise, and cloud-based Opioid data warehouse and analytics system. She was appointed by FDA as a Public-Private Partnership liaison for a newly established Consortium where she presented and received information, and views on behalf of CDER aimed at bridging scientific gaps in drug discovery and development.
Dr. Ford was handpicked by the Health and Human Services (HHS) Deputy Secretary as one of the first FDA representatives and USPHS Officers to serve as a fellow in the prestigious White House Leadership Development Program (WHLDP). As a WHLDP Fellow, Dr. Ford enabled the successful transfer of the National Background Investigations Bureau from the Office of Personnel Management (OPM) to the Department of Defense (DoD). During the COVID-19 pandemic, Dr. Ford provided public health guidance to the DoD workforce aiding DoD's continued mission-sensitive operations. For such outstanding efforts, Dr. Ford was awarded the Meritorious Service Medal, marking the first time a WHLDP fellow received such a distinguished, and individual award.
Following the passage of the 2010 Affordable Care Act, she was 1 of 6 federal employees selected to support HHS's newly established health domain governance office where she served as a Business Architect and a member of HHS's IT Project Management Office, responsible for managing and identifying commonalities among a $7B Health IT investment portfolio comprised of more than 700 investments across HHS.
Dr. Ford served as the Deputy Director for Planning in HHS's, Administration for Children and Families in the Office of Human Services and Response where she coordinated federal planning, policy, and operations for emergency and disaster preparedness, response, and recovery leading the nationwide implementation of Emergency Support Function-6, human services.
She coordinated the delivery of Federal human services activities across ten regional offices when local, tribal, and state response needs exceeded capabilities during federally declared disasters and public health emergencies. Dr. Ford was awarded an Outstanding Service Medal for developing core data measures and planning efforts across ACF's human services programs impacted by the 2009 H1N1 pandemic.
At HHS' Centers for Medicare & Medicaid Services (CMS), she served as a Senior Health Insurance Specialist and Enterprise Architect in various roles for over a decade, which included serving as a HIPAA expert, health informatics expert, and helping stand up the newly established Medicaid Integrity Group, Division of Fraud Research and Detection. She provided leadership and subject expertise for developing CMS's first electronic detection system Data Engine/Data warehouse, for combating fraud, waste, and abuse across its 56 State Medicaid programs to safeguard the health and welfare of Medicaid recipients nationally. Dr. Ford also served as a subject expert implementing nationwide health initiatives enabling Federal governments to exchange electronic health information under the President's e-Government, Consolidated Health Informatics initiative, which included serving as a Healthcare IT Standards Panel Technical Committee Standards Reviewer. She co-developed CMS' 1st Health Care Administration segment architecture that enabled consolidation and reuse of existing technologies across CMS' disparate Health IT investments. Dr. Ford was appointed as one of the FDA's designated Critical Partner Reviewers, to serve as an agency representative for establishing key alignments to a newly released Business Reference Model that helped identify commonalities among Health IT systems across HHS's eleven operating and staffing divisions.
Dr. Ford served as an acquisition professional spanning 20 years in the Federal Government performing contract management, program, and project management activities. She was certified by the Federal Acquisition Institute as a Program and Project Managers (FAC-P/PM) Level-III and Contracting Officer's Representatives (FAC-COR) Level-III where she led, developed, and managed large government contracts and IT across the government.
Dr. Ford holds a Doctor of Public Health degree in Health Advocacy and Leadership, a Master of Health Administration degree, and a Master of Information Systems degree. She is a recipient of the Executive Leadership certificate from the U.S. Office of Personnel Management (OPM) Leadership Education and Development Program. Additionally, she is a graduate of the Interagency Institute for Federal Health Care Executives program and is a formally trained Enterprise Architect with extensive health IT and health operations experience in the federal and private sectors.