Thursday June 15, 2023
5:30 – 6:15pm: Networking
6:15 – 6:30pm: Welcome & Announcements
6:30 – 7:30pm: Program
7:30 – 9:30pm: Networking
Location: LMI Headquarters
7940 Jones Branch Dr., Tysons, VA 22102
Join HIMSS National Capital Area (NCA), the only federally focused chapter of HIMSS, for our June educational panel discussion. Moderated by the Government Relations Director at HIMSS, this panel will discuss the history, benefits, and challenges of a unique patient identifier in the United States, and how the US Federal government is approaching this from a policy and technology perspective.
Meet our Distinguished Moderator and Panelists:
Mr. Tom Leary, Government Relations Director at HIMSS (Moderator)
Tom Leary is senior vice president and head of government relations for the Healthcare Information and Management Systems Society (HIMSS), where he leads the organization's digital health policy development to achieve One HIMSS voice that transforms healthcare delivery around the globe. He leads the government relations and informatics teams to ensure HIMSS strategic engagement with government and our membership achieve the HIMSS vision to realize the full health potential of every human, everywhere.
Tom also serves as the executive director of the HIMSS Foundation, the philanthropic arm of HIMSS, which enriches the public discourse on public policy; advances clinical informatics and data science education; presents undergraduate and graduate scholarships; and fosters partnerships to advance equity, access, and inclusion in the healthcare information and data science workforce.
Tom is a proud member of the Leary Bunch from Wanaque, NJ. He lives in Falls Church, VA with his awesome educator wife, Day, and sons, Jackson Thomas and Marcus Paul, who are his current and future heroes!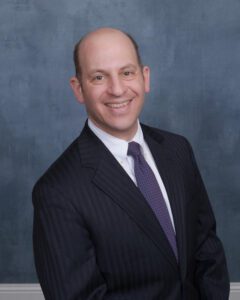 Mr. Howard Sragow, Director of Enterprise Data Governance Operations at Evernorth, a division of The Cigna Group (Speaker)
Howard Sragow is Director of Enterprise Data Governance Operations at Evernorth, a division of The Cigna Group. He has previously held leadership roles in technology, project management and technical consulting within the healthcare industry. Howard has also contributed to the science of patient-matching and its utility in clinical decision-making. He is an active member of both the National Council for Prescription Drug Programs (leading its Patient Identification Task Group) and DirectTrust. Howard received his MBA from New York University.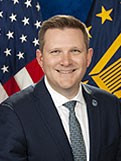 Mr. John Boerstler, Chief Veterans Experience Officer at the Department of Veterans Affairs (VA) (Speaker)
John W. Boerstler was sworn-in on February 16, 2021, as the Chief Veterans Experience Officer at the Department of Veterans Affairs (VA). As Chief Veterans Experience Officer, John leads the Veterans Experience Office (VEO), the Secretary's customer experience (CX) insight engine supporting and enabling the Department in providing the highest quality experiences in the delivery of care, benefits and memorial services to Service members, Veterans, their families, caregivers and survivors. In this role he provides executive oversight of VEO's many innovative projects and programs, working collaboratively within VA's leadership to help achieve greater access, outcomes and experiences for all VA's customers.
Prior to his current position, he served as the Chief Executive Officer of Combined Arms, a collaborative backbone organization whose purpose was to unite collaborative methodology and technology in order to more effectively connect Veterans to thousands of government and non-profit services.
John has a distinguished career as a leader in the Veteran services field as a recipient of both the Eisenhower and Marshall Memorial Fellowships, having travelled to the United Kingdom, France, Denmark, Israel, Bosnia, Hungary and Ukraine to write comparative papers on their military transition systems. As the first Marshall Prize recipient, John recently completed a 3-year project in Ukraine to assist in the development of their Ministry of Veterans Affairs – the first of its kind in Europe. John was also honored to be selected in the inaugural cohort of Stand-To Scholars at the George W. Bush Institute's Veteran Leadership Program in 2018.
John is a native Texan who served honorably in the U.S. Marine Corps from 1999-2007 as a non-commissioned officer and infantry unit leader, including one combat tour in support of Operation Iraqi Freedom from 2004-2005 and Operation Natural Fire in the Republic of Kenya in 2006. John has also served as the Executive Director of NextOp, a program manager with Wounded Warrior Project, the Mayor of Houston's Office of Veterans Affairs, and as a policy and district staffer for a U.S. Representative. In 2009, John helped found the Lone Star Veterans Association which became the largest network of Post-9/11 Veterans in Texas and successfully merged with Combined Arms in March 2019.
Mr. John Dempsey, Senior Product Manager, Defense Health Agency (Speaker)
Mr. Dempsey serves as the HealtheIntent Product Manager supporting the FEHRM Solutions Integration Workstream and DoD Healthcare Management System Modernization Program Management Office Baseline Interoperability Assistant Program Manager. Previous Defense Health Agency assignments include Programs Operations Branch Chief for J6 Engineering, Solutions Architecture and IT Business Analytics Division; DHMSM PMO Systems Engineering Infrastructure Section Lead; and DHMSM PMO Solution Expert Interface Team Lead.
Don't Miss the Final Program Event of the Season!
Thank You To Our Corporate Sponsors: